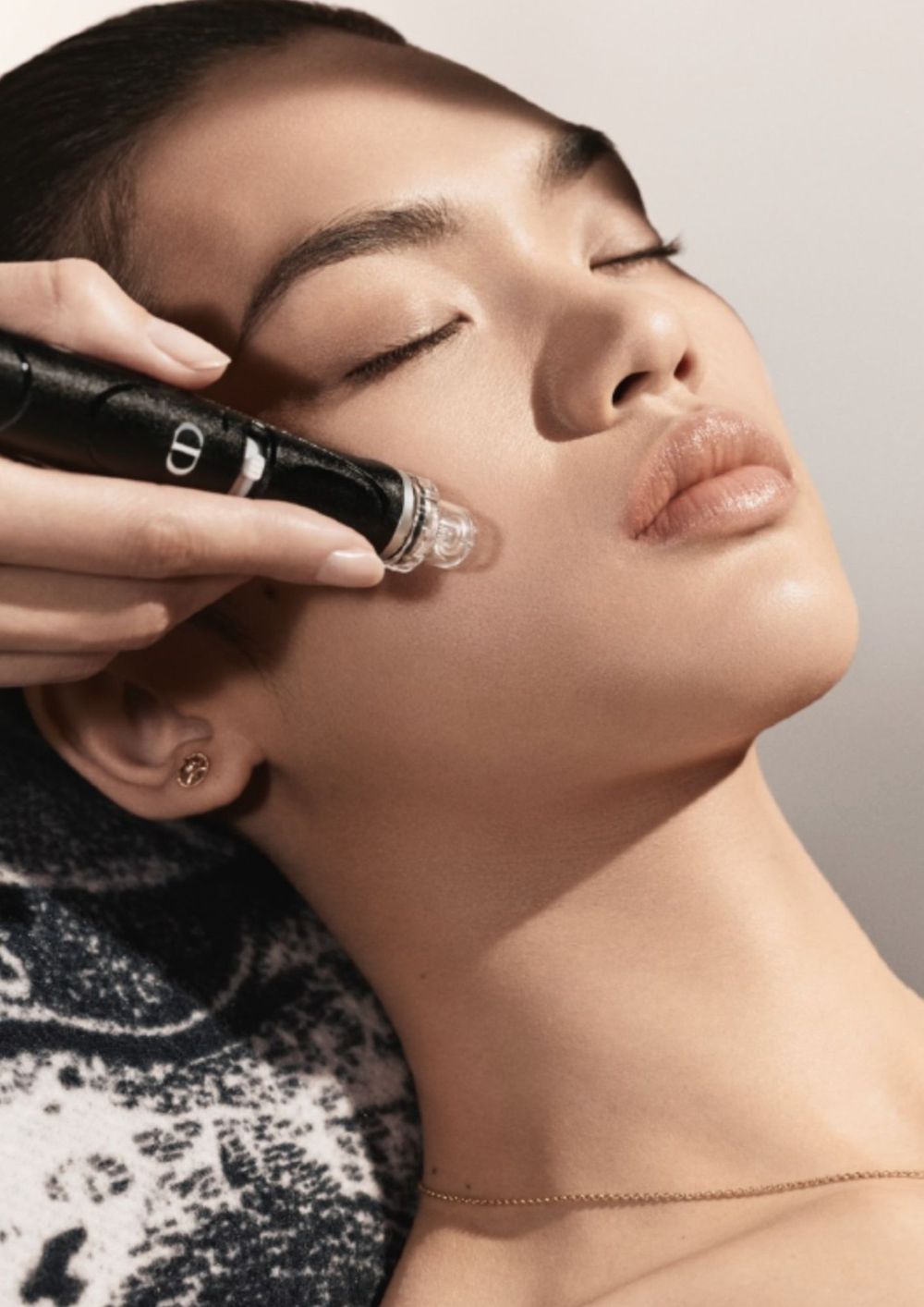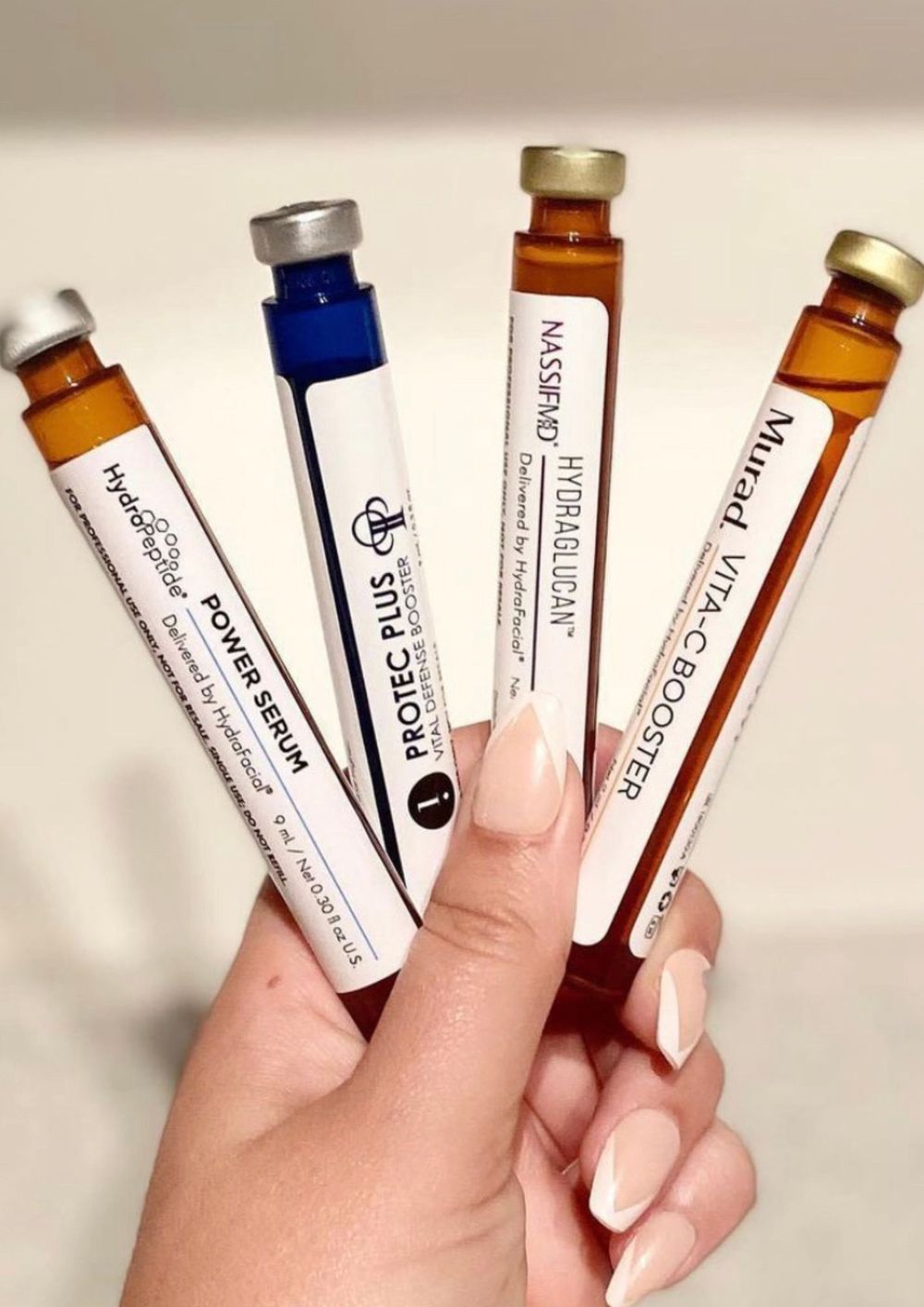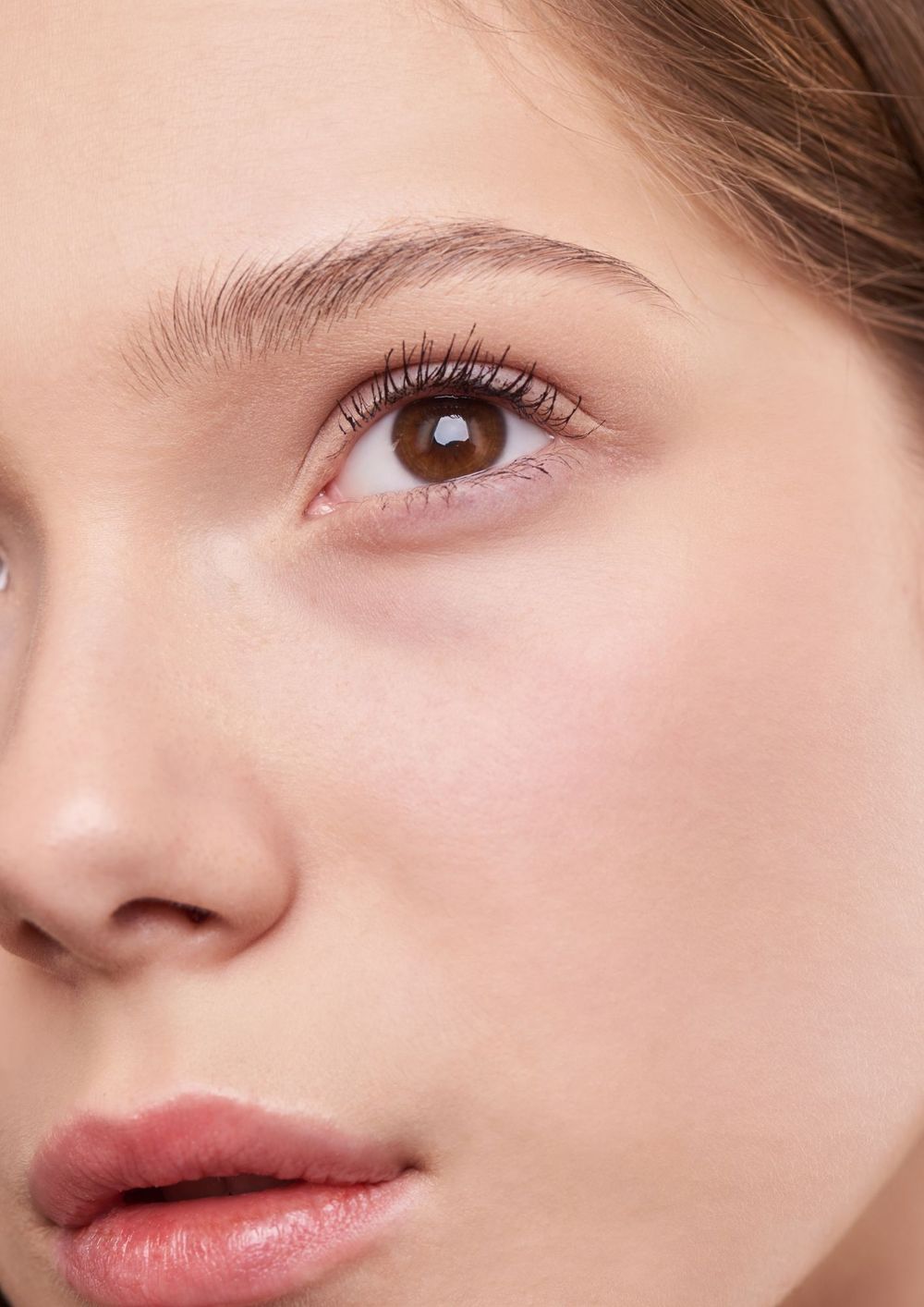 GETTHE BEST SKIN OF YOUR LIFE
HydraFacial is the most extensive and results-driven facial you can receive for clearer, rejuvenated, more beautiful skin. The HydraFacial improves skin texture and tone, is non-irritating, reduces acne and imperfections, and provides immediate results.
This non-invasive treatment improves skin health, addresses individual concerns, and creates a glow like no other. Unlike traditional facials, it's performed via device rather than by hand, for deeper penetration and longer lasting benefits.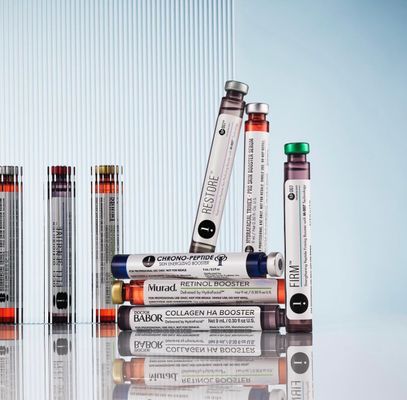 RED CARPET SIGNATURE HYDRAFACIAL
The ultimate HydraFacial experience. Begin the detoxification process with Lymphatic Drainage. Follow with the Deluxe HydraFacial to deeply cleanse, extract and hydrate the skin. Address specific skin concerns with a booster of your choice. This treatment includes LED Light Therapy to further reduce the visible signs of aging. Duration: 60 min.+
1 Treatment $325
Treatment Packages in sets of 4, 6, 12.
Restorative
Add CTGFTM to improve the appearance of skin tone, texture, and elasticity.
Age-Refinement
Add a DermaBuilderTM boost to reduce the appearance of fine lines and wrinkles.
Radiance
Add a Britenol® Boost to minimize the appearance of dark spots and achieve an even glow.
Clarifying
Extended Extractions and add Blue LED Light Therapy to remove congestion.
DELUXE HYDRAFACIAL

Deeply cleanse, extract, and hydrate the skin through our super serums filled with antioxidants, peptides, and hyaluronic acid while addressing specific skin concerns through HydraFacial's boosters and protocols. $220 Duration: 45 min.+

HYDRAFACIAL BODY TREATMENTS

Extend the benefits of the HydraFacial treatment to other parts of the body to deeply cleanse, exfoliate, extract, and hydrate the skin. Additional savings are available when adding on to any HydraFacial treatment.
Neck and Décolleté
Stand-alone price $129
Add-on price with any HydraFacial $95
Arms
Stand-alone price $199
Add-on price with any HydraFacial $125
Hands
Stand-alone price $59
Add-on price with any HydraFacial $40
Lips PERK
Stand-alone price $70
Add-on price with any HydraFacial $50
Eyes PERK
Stand-alone price $70
Add-on price with any HydraFacial $50
HYDRAFACIAL LED LIGHT THERAPY

Optimize skin health by encouraging detoxification through mechanical lymphatic therapy. Skin will feel healthy and radiant from the inside-out. Face (Red and Blue LED at the same time)  $60 ($35 with any facial)
"Absolutely love this place. The facial was wonderful and the products they recommended are outstanding. I'm seeing results and enjoy how I'm looking. Also Beata is very professional and extremely knowledgeable about facials. She explained everything that she was doing. Not only is she gorgeous but very passionate about her work. I'll be going for my third facial in the next few weeks and look forward to relaxing while she works her magic."
- Regina D.
FREQUENTLY ASKED QUESTIONS
Click below to reveal the answers to our frequently asked questions about HydraFacial MD.
What is HydraFacial?
HydraFacial is an invigorating treatment that can be given in as little as 30 minutes. It delivers long-term skin health and can be tailored to meet the specific needs of all skin types. It offers instant, noticeable results with no downtime or irritation. The HydraFacial treatment removes dead skin cells and extracts impurities while simultaneously bathing the new skin with cleansing, hydrating and moisturizing serums. The treatment is soothing, refreshing, non-irritating and immediately effective.
Why is HydraFacial good for my skin?
Hydration is the foundation of healthy, radiant skin. Irritation of the skin has been proven to increase signs of aging. HydraFacial is a hydrating and non-irritating treatment.
How does a HydraFacial treatment work?
The treatment first floods your skin with compounds that aid in cleaning and exfoliating your skin, and then enriches it with hyaluronic acid, an ultra-hydrating antioxidant. Hyaluronic acid is already present in your skin, but decreases with age and sun, wind, and other environmental damage.
Am I a candidate for HydraFacial treatment and what conditions it can improve?
The HydraFacial treatment is designed for all skin types. Even the most sensitive skin easily tolerates the HydraFacial treatment. Your physician or skincare professional may choose specific treatment serums and/or customize the treatment for your unique skin conditions and needs.
Below are some of the conditions it can improve:
Fine lines and wrinkles
Sagging skin that has lost its elasticity
Uneven skin tone
Uneven skin texture from sun damage or acne
Brown spots
Oily skin
Enlarged pores
How long does the treatment take? Is there any downtime or pain involved?
Our goal is to help support you in a balanced lifestyle. That's why HydraFacial is a fast, efficient treatment. You may put on makeup and return to your normal activities right after the treatment since there is no downtime.
What results may be expected? How many treatments are needed to see results? How long do the results last?
Many clients report seeing visible skin refinement and an even, radiant skin tone after just one treatment. The smooth results and hydration may last 5 to 7 days or even longer. We don't believe in quick fixes, so one treatment per month is recommended for improving the appearance of fine lines, wrinkles, brown spots, oily and congested skin. Continued HydraFacial treatments are highly recommended to maintain skin health results.